Area Activity Guide: Natural History Exhibition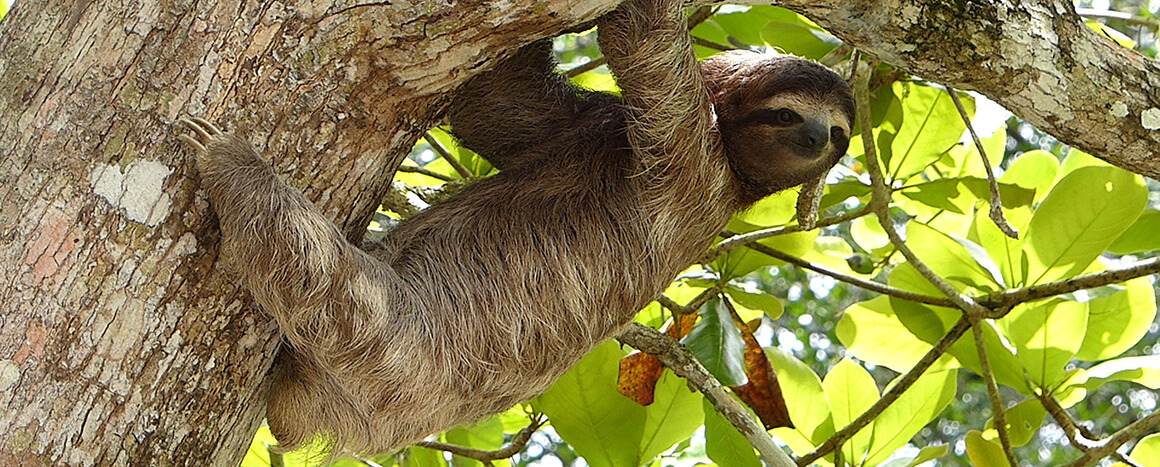 Sloth Up Your Weekend
We can't guarantee you'll meet a sloth if you go to Rochester's first annual Natural History Exhibition the weekend of January 12th and 13th, 2019. But you'll definitely see one, and there's a chance that you'll get up close and personal. Since it's unlikely you have a lot of other local sloth-meeting opportunities lined up, you should probably plan to stop at the Main Street Armory sometime between 10 am and 5 pm Saturday or Sunday.
Mysterious & Mesmerizing Animals
Here's what's happening. Little Ray's Nature Centres and ZooAmerica have joined forces with The Foundation for Animal Rescue and Education to bring you an affordable opportunity to explore more than 30 live animal exhibits indoors, during the winter, when you're least likely to make it to the zoo. The result is a two-day, 12,000-square-foot exhibit for all ages that featuring everyone's favorite animals – owls, snakes, tarantulas, bunnies, a sloth – of course – and many more. Two interactive educational programs will be rotating throughout the day. Trained animal handlers will be wandering throughout the show, facilitating interaction between human visitors and their new friends from other species.
Tickets & Timing
The Natural History Exhibition runs from 10 am to 5 pm Saturday, January 12th, and Sunday, January 13th, 2019. It's located at the Main Street Armory at 900 East Main Street.
Tickets are $14 in advance or at the door. Kids under 2 get in free. If your family includes a child with special needs, visit at 9:00 am on Saturday for an hour designed exclusively for you (siblings are welcome).
If you share the event on Facebook, you'll get $2 off admission and be entered to win a VIP Meet & Greet with – you guessed it – one special guest of the sloth variety. Organizers recommend that you plan 90 to 120 minutes to experience everything there is to see and do.