Area Activity Guide: Wilder Days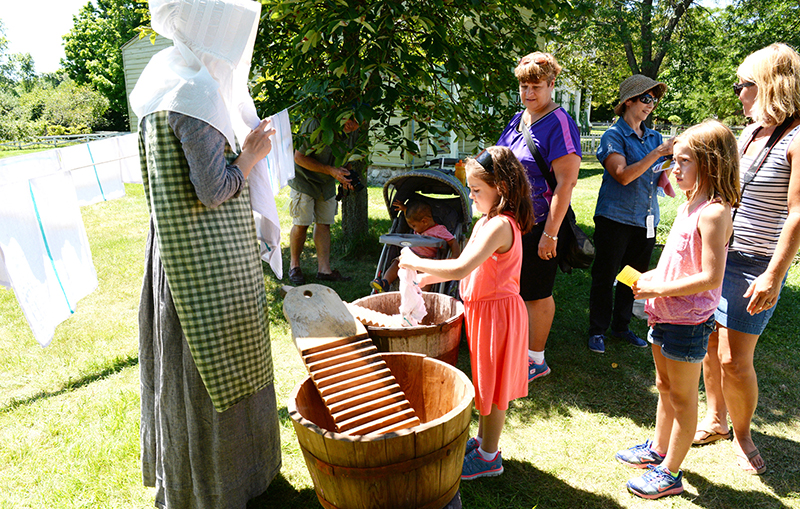 Since it's impossible to overlook Park Ave Fest, we thought we'd share with you an August event that offers a real change of pace from Rochester's bustling festival schedule. Nestled between Rochester & Buffalo is a village from another time, and the weekend of August 4th and 5th, Genesee Country Village & Museum will play host to one of its most celebrated events of the year – Wilder Weekend.
Spend a Day. Experience a Century.
Genesee Country Village is always a 19th-century living history museum. During Laura Ingalls Wilder Days, however, you can join GCV&M in bringing to life the stories of one of the most popular writers of 19th-century frontier America. It's an opportunity to learn more about Laura Ingalls Wilder's ties to Western New York, as well as about the everyday lives of the Pioneers. Kids of all ages can take part in dozens of activities, including playing games, making 19th-century crafts, riding in a stagecoach, and watching demonstrations.
The museum will be open from 10:00am-5:00pm on Saturday and 10:00am-4:00pm on Sunday. Online tickets are valid either Saturday 8/4 or Sunday 8/5. Tickets may also be purchased at the door.
Meet a Cast Member
This year's special guest from the cast of the iconic Little House on the Prairie TV show is a twofer – with the twins who played Grace Ingalls! Each day at noon, Brenda and Wendi Turnbaugh will share experiences from the show and the lasting friendships made with their fellow cast members. After the presentations, they'll even be available for meet-and-greets and merchandise signings!
Explore Books that Go Beyond
Author Robynne Elizabeth Miller has written numerous books and articles exploring the life and times of Laura Ingalls Wilder. From prairie cuisine and mixology to deep dives into individual characters from Wilder's books, Miller's works will be a joy for anyone charmed and delighted by the Little House series. This year's Wilder Weekend will feature an afternoon book discussion and signing by Robynne, and attendees can purchase her books in the Flint Hill Store.