Area Activity Guide: Jazz Fest 2018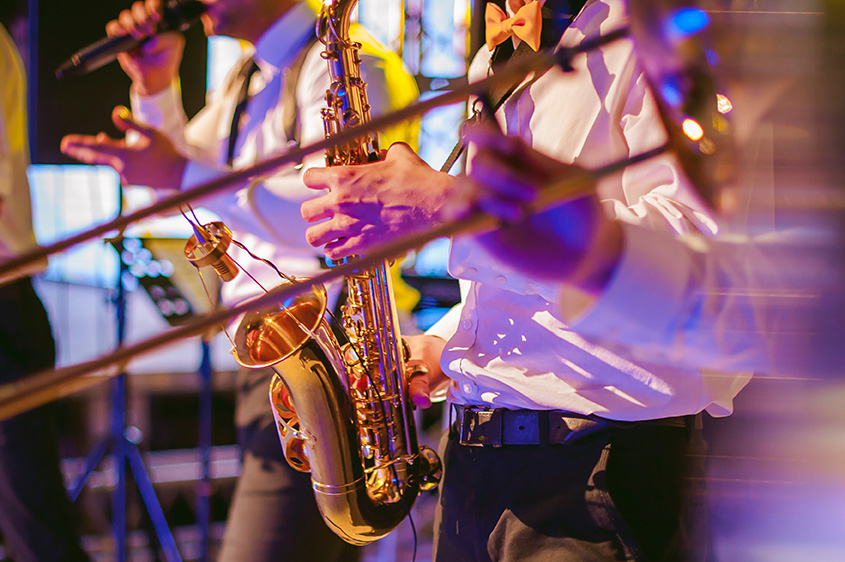 Quick & Dirty Jazz Fest
Around here, we talk about the Xerox Rochester International Jazz Festival every single year. It's only Rochester's biggest, most renowned, most anticipated event of the year. Music lovers and performers come from far and wide to attend this world-class celebration of Jazz and music in general. Whether you're new to the area or have been here your whole life, XRIJF is a must-do event. Here are the essential details everybody needs to know.
Parking isn't that big a deal.
Sure, you might have to drive around for a few minutes looking for your ideal spot; it's just part of the adventure. There is, however, abundant street parking in the blocks surrounding the festival grounds, and most on-street parking is free after 6 pm. Options also include event-rate lots and parking garage spots. If you're the type to cycle, the Jazz Fest is the perfect opportunity to use those free-ride coupons for Pace bike share. The white bicycles can be found throughout the festival grounds.
Weekdays rock.
Some festivals save their premium content for the weekends and fill the weeknights with experiences that just aren't anything to write home about. This is not that festival. Every single day, you can see an incredibly diverse array of world-class artists for free, with your Club Pass, or with those hard-to-come-by headliner tickets.
Late nights get loose.
For those who prefer a less structured musical experience, after-hours is prime time. Head to the Hyatt Regency Rochester Hotel at 10:30 pm any night of the festival to catch a Jam Session at the Street Craft Kitchen & Bar. There's no telling who will show up or what time the music will end. Friday and Saturday nights will feature R&B Jams led by Karl Stabnau, with Bob Sneider leading Classic Jams Sunday through Thursday.
The free content is totally worth showing up for.
Just about everyone wants to see SEAL or Alison Krauss or Jill Scott, but with more than 200,000 visitors attending, only a small percentage can snag (or spring for) tickets for the headliners. If you don't find yourself among them, don't fret! XRIJF features 97 free shows and events that require NO ticket and happen rain or shine. This year, you can see artists like Brian Setzer, St. Germain, and Vintage Trouble just by showing up at the right place at the right time. This festival is serendipitous like that. No tickets, no problem.
There's an app for that.
Reading up on everything Jazz Fest in advance is great, but you'll need to know what's going on moment-to-moment on the ground. Download the official XRIJF App for iPhone or Android to have all the vital information at your fingertips. It includes the full schedule, list of artists, venues, maps, news and links to buy tickets online. You'll also find concert descriptions, artist bios and audio clips, and you can even make your own agenda in the application.
Important Links