Easy Recipes for Dinner at Home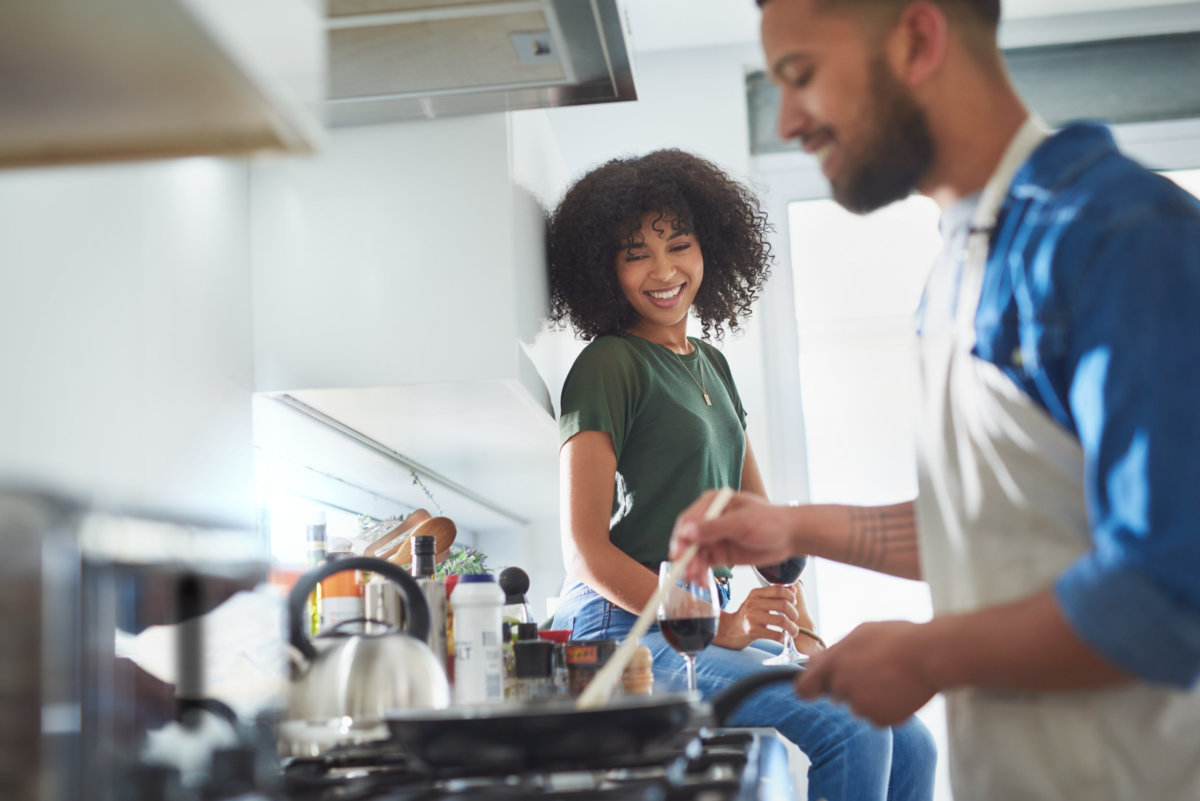 June 2020
We all have a short list of recipes that we rotate through when preparing to make a meal at home. While tried and true recipes are great to have, they can lose their specialness if you have them too often. In an effort to spice up your meal routines this season, we've put together a roundup of some tasty AND easy recipes for dinner at home.
Garlic-Herb Spaghetti Squash
Both nutrient-rich and filling, spaghetti squash can be prepared dozens of ways. Start off with the squash, oil, garlic, and salt, and omit or change out the veggies based on what you have on hand or what's in season. This recipe uses garlic cooked in olive oil and chopped parsley, chives, and pickled cherry peppers for garnish. Get the full recipe here.
Egg Fried Rice
This one tastes like a night out, but from the comfort of your own apartment. This egg fried rice is quick and uses rice, egg, oil, and soy sauce as a base. Add in seasonal veggies and even a meat of choice if you'd like; there are endless variations of this dish. Get the full recipe here.
Asian BBQ Lettuce Wraps
Lettuce wraps are a creative and refreshing way to use some greens. Tossing grilled chicken, carrots, and green onions together with a ginger vinaigrette and barbecue sauce, you're just about done with the prep. Divide the mixture among lettuce leaves and garnish with cucumber, cilantro, and chopped peanuts. Get the full recipe here.
Shaved Brussels Sprouts Salad
Brussels sprouts are perfect for a summer side salad. This version features a delightful combination of chopped apples, hazelnuts, and Pecorino cheese. Whisk together some basic ingredients for the dressing, season, and add in some shaved Brussels sprouts and a variety of other tasty elements. Get the full recipe here.
Panko Chicken Nuggets and Baked Zucchini "Fries"
Feeling a little nostalgic? This healthy twist on chicken nuggets and fries is crispy and ready in about 30 minutes. With ingredients like Panko bread crumbs, parmesan cheese, eggs, and butter, you'll have most of what you need for both portions of your dish. Get the full recipe for the chicken nuggets here and the zucchini fries here.
Black Bean and Corn Quesadillas
These black bean and corn quesadillas make a great appetizer, meal, or even late night snack. Start with corn, beans, tortillas, and cheese. Then add salsa and taco seasonings to your tastes. Toss in some grilled onions or diced tomatoes to elevate the flavors even more. Get the full recipe here.
Strip Steak With Lemon Mashed Potatoes
This one hits home for the steak and potatoes lovers. With Yukon gold potatoes, strip steak, shallots, and a beautiful pan sauce, this flavorful dish can be whipped together in just 30 minutes. Lemon zest, white wine, and olive oil help bring this meal to another level. Get the full recipe here.