Resident Alert: Discounted RPO Tickets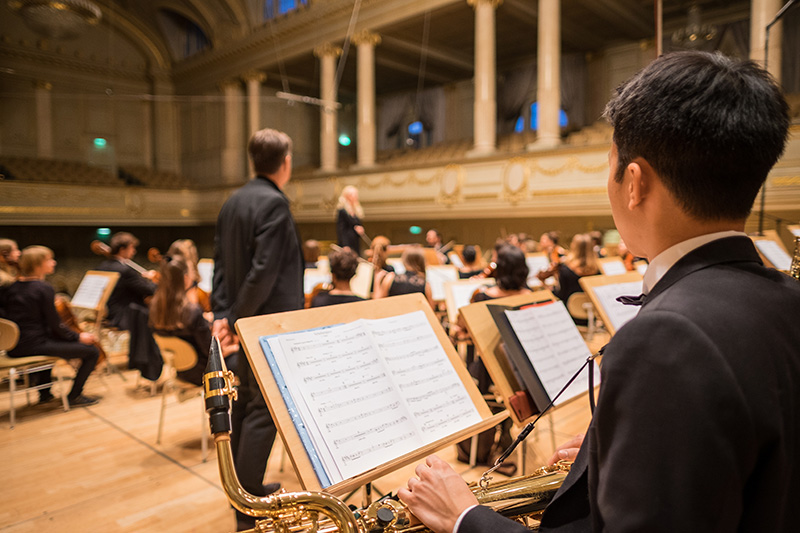 These deals are a big deal!
When we talk about Resident VIP Perks in October, it's usually just to remind you to take advantage of current deals before the new list comes out in January. You should remember to do that, actually, but this post is about something even more exciting. Now through June of 2019, residents of South and Hickory Place can make use of a new VIP perk to save 20% on RPO tickets. You can purchase your tickets online at RPO.org, by phone at 585-454-2100, or in person at 108 East Avenue. When you use coupon code KONAR, you'll receive 20% off your purchase.
Classical or Contemporary
Have you seen Rochester's world-class symphony? They're about a lot more than the usual composers. Your VIP Perks will save you money on five different concert series that offer something for everyone. The variety of performances ranges from the works of Mozart and Bach to the scores of Star Wars and Final Fantasy. There are Broadway concerts, soul crooners, and holiday spectaculars. See these series in more detail using the links below.
Philharmonic Series – Classic Music from the world's greatest composers at Kodak Hall – Thursday & Saturday evenings
Pops Series – Contemporary concerts featuring well-known modern musical arrangements at Kodak Hall – Friday & Saturday evenings
OrKIDstra Series – Afternoon concerts designed for little ones! – Performance Hall at Hochstein – Saturday afternoons
Sunday Matinee Series – Spectacular classical selections on Sunday afternoons – Performance Hall at Hochstein – Sunday afternoons
Special Concerts Series – One-night-only performances by award-winning artists and musical acts – Dates and locations vary