South Wedge Farmers' Market 2019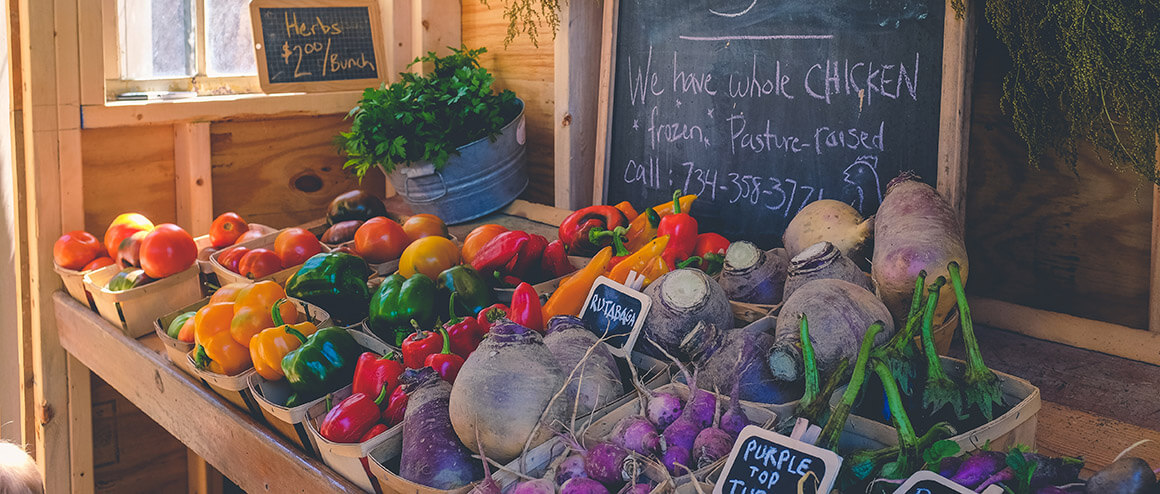 June 2019
A Sure Sign of Summer
You'll know it's officially summer when the South Wedge Farmers Market opens on June 20th. If you've never been, the SWFM is a local market offering sustainably grown fruits, vegetables, meats, cheeses, wine, baked goods, and more. Producers and vendors come from within 100 miles of Rochester to bring fresh food to the South Wedge, Rochester's most unique urban neighborhood. The market is lively and fun, featuring live music, activities for kids, and community groups. It's a more intimate market experience than the larger Rochester Public Market.
Attending the market supports your local farmers, as well as a healthy, local food system. The market also gives local artisans and crafters an outlet to demonstrate and sell their work at the new Riverside Arts and Crafts at the Market.
Produce Plus…
There are many complimentary activities offered during the Market that make it a must-go Thursday night gathering place for the whole community. For example, last year there were weekly sessions of riverside yoga and Hip Hop Cardio. There was a Food Cart Round-Up with hot-dogs, popcorn, jerk chicken, and other delicious prepared food choices. Several vendors offered excellent vegan and vegetarian options. Street musicians and buskers entertained all who attended. These and many more features will be offered again in 2019 (weather permitting).
Essential Details
The SWFM is open from 4 to 7 pm on Thursdays, June 20 through September. It's located in Genesee Gateway Park at 151 Mt. Hope Avenue, near the intersection of Mt. Hope and Alexander Street. There is plenty of on-street parking on Mt. Hope Avenue, Alexander, Hamilton, and Comfort Streets. Parking is also available across the street at DePaul (150 Mt. Hope) after 5 pm and on the north side of the Spectrum property after 6 pm.
The South Wedge Planning Committee operates the Market as part of its community engagement services. Stay up to date on all of the latest happenings and pictures from the market via its Facebook page.