VIP Program Spotlight: Starry Nites Café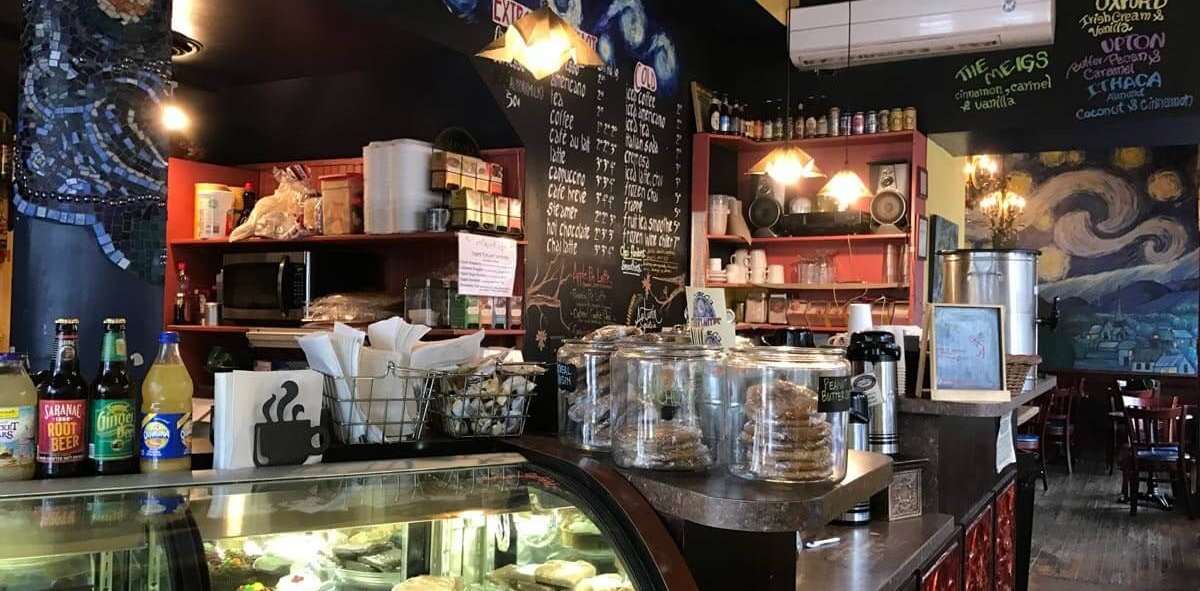 October 2019
This little gem is a great place to have a business meeting, connect with friends, get a little work done on free Wi-Fi, or just relax. Between their specialty coffee drinks, teas, smoothies, beer and wine, there's something to enjoy at any point in your day. Plus – they have a $1 coffee refill policy!
Feeling peckish? Starry Nite's has breakfast items, soups, salads, specialty sandwiches…and of course, decadent deserts. And that includes gluten-free desserts from Danna Maries Gluten Free Bakery. You can check out their full menu online.
Located at 696 University Avenue, in the heart of the Neighborhood of the Arts, Starry Nites offers live music on the weekends and an outdoor patio in the summer months. Owners Aaron Lefebvre and Todd Marshall work to provide customers with local products that Rochesterians know and love like roasted coffee and espresso from Finger Lakes Coffee Roasters, teas from Tea-Licious Trendz, and milk and cream from Pittsford Farms Dairy.
In addition to the café on University Avenue, they have a Rochester Public Library location, on South Avenue. The University location is open Monday-Sunday and South Avenue is open Monday-Saturday.
Special South and Hickory Place Resident Offer  
As members of our VIP program, residents receive a free small coffee with the purchase of any food item.