Area Activity Guide: Happiest Hour at the Strong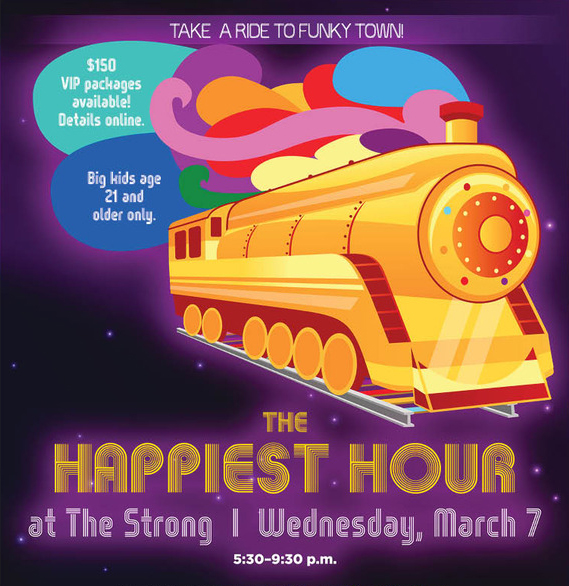 Oh. You haven't been?
If you live in Rochester and haven't spent time at the Strong Museum of Play, you've been missing out. Sure, it's full of exhibits about Teenage Mutant Ninja Turtles, Thomas the Tank Engine, and Sesame Street. But it also houses the history of video games and a Pinball Playfields exhibit full of pinball machines — most of which are playable. Have you ever been to a fully functional miniature Wegmans when it wasn't crawling with children?
Not Just for Kids
The National Museum of Play is a magical place that embraces the value of play at every age. So, about once a quarter, the Strong closes its doors to kiddos and invites in older generations. You and your grown-up friends can enjoy snacks and a cash bar while you wax nostalgic in the Toy Halls of Fame. The March 2018 event has an unbeatable theme — "Take a Ride to Funky Town" — sure to add a whole new dimension to the "Thomas & Friends" exhibit. Highlights will include a 70s fashion contest and a Soul Train dance-off with DJ Naps. The Happiest Hour always sells out in advance; that's why we're telling you about it so early. Grab your tickets now!