Area Activity Guide: Mushroom Takeover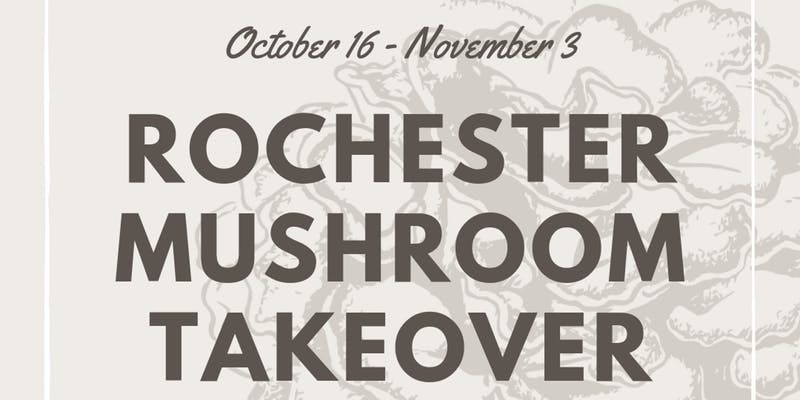 So Mush Room for Creativity!
You've seen lots of Rochester restaurant events, but there's never been one this fungi! October 16th through November 3rd, you're invited to pull up a toadstool and enjoy a different dish featuring incredible Coral Maitake aka Hen of the Woods) mushrooms at three different local restaurants. The word "maitake" means "dancing mushroom," and these creative flavor experiences might just make you jump for joy. The dinner entrees will be created in collaboration with each of the restaurants by Leep Foods, a Rochester company striving to cultivate a more diverse array of mushroom varieties for chefs and foodies. For an idea of what's in store during the Rochester Mushroom Takeover, check out the recipes on the Leep Foods website.
Be spore to make a reservation in advance!