Area Activity Guide: National Paddling Film Festival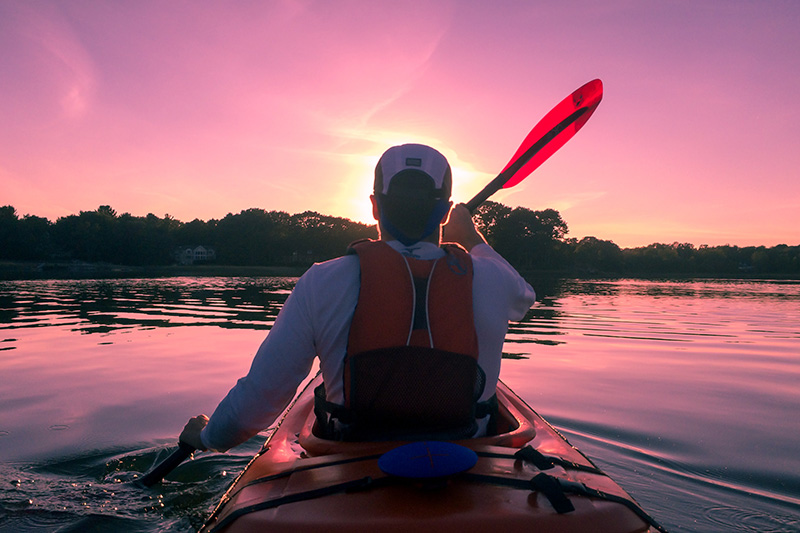 Paddlers, unite!
With its many lakes and waterways, New York State is a great place to call home if your happy place is on the water. Right here in Rochester, beginners can get a taste for paddling on the Erie Canal or Irondequoit Bay, while experienced kayakers can brave the conditions on Lake Ontario or battle whitewater at Lock 32. If you consider yourself a member of the paddling community, there's an event coming up on that will connect you with others who share your favorite pastime and inspire your pursuit of future paddles. On April 24th, FLOW (the Finger Lakes Ontario Watershed Paddlers) is bringing the 2018 National Paddling Film Festival to Swiftwater Brewing Company.
Your Favorite Sport on Display
All-around outdoor adventure enthusiasts have the BANFF Mountain Film Festival, and skiers have the Warren Miller Film Tour. It's only right that paddlers have their own cinematic celebration. Those new to the sport may be shocked and delighted to learn that the National Paddling Film Festival has been crowning and curating the best in paddle sports videos for 35 years! On the tour's Rochester visit, the best kayaking films of the year will be screened at aptly named Swiftwater Brewing, where paddlers can enjoy a flight of craft beer and a savory snack in addition to the slate of films. The cost of attendance is $10, and all proceeds benefit FLOW or the conservancy and educational entities which FLOW helps to fund. Each attendee will be automatically entered into a raffle with lots of great prizes from well over a dozen generous local vendors. Doors open at 5 pm on Tuesday, April 24th, and the show starts at 7. You can order tickets in advance here.