Area Activity Guide: Record Store Day 2018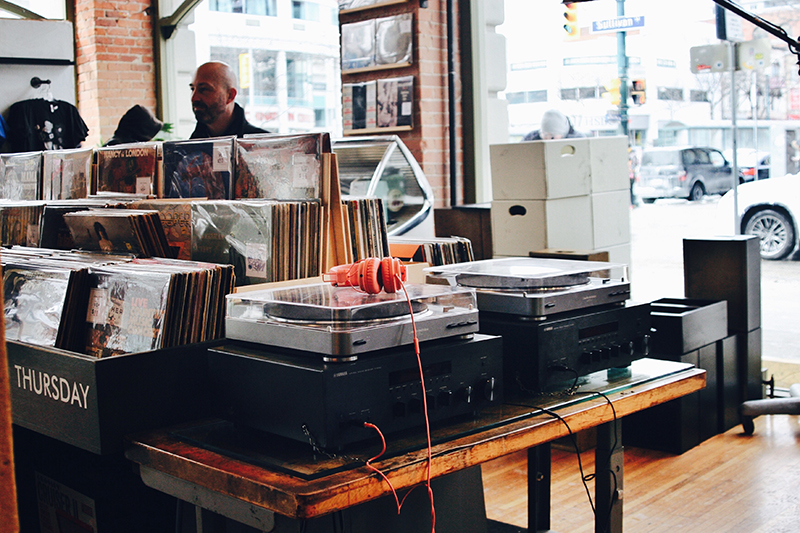 A Music Culture Holiday
When was the last time you set foot inside a record store? Is it an experience you save for exploring different cities or something you indulge in every weekend? Maybe you were born in the 90s and have never been. Regardless of your relationship with brick-and-mortar record stores, Saturday, April 21st is an invitation. It's a day when musicians, shop owners, and store personnel make a collective effort to celebrate and elevate the culture that unites them. It's an international music holiday called Record Store Day.
What's so special about Record Store Day?
In today's digital culture, independent record stores are bastions of analog technology and all that is tangible and personal about music. Every day, they give music lovers access to a physical browsing experience and to audio as it was meant to be heard, minus the quality-diluting interference of digital formats, software, and less-than-ideal listening devices. But on Record Store Day, the world of the record store goes beyond the everyday treasure trove to give fans truly remarkable music experiences. Dozens of bands and artists release one-day-only limited-edition records for the occasion. There are free in-store performances and musician meet-and-greets throughout the U.S. and around the world. Thousands of independent record stores worldwide will open their doors and invite listeners of all ages to rediscover — or discover for the first time — the life-altering power of music.
What's happening in Rochester?
Five record stores in Rochester, New York, are officially taking part in Record Store Day 2018, though others may be holding celebrations. To find out what each establishment has in store, visit the individual websites of our wonderful local purveyors of fine music merchandise.