Area Activity Guide: RMSC After Dark: Night of Champions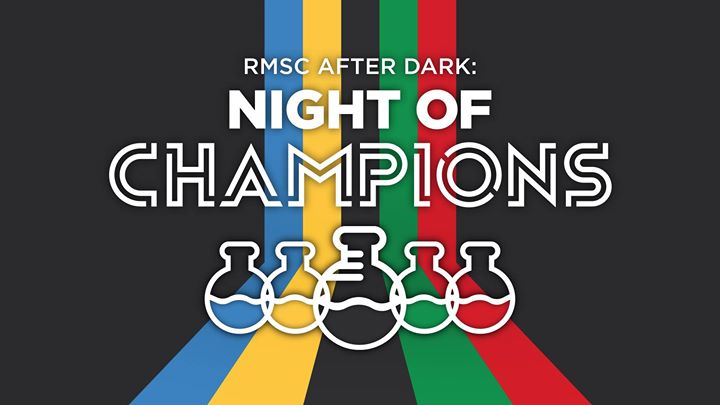 Nighttime at the Museum
You've got to know that the Rochester Museum and Science Center is one of the coolest, nerdiest places in town. All about inspiring exploration, the RMSC has a museum with more than 200 interactive exhibits, a Planetarium with a 65-foot dome, and a Nature Center on 900 acres. The whole thing is fun for all ages, but several times each year, the museum opens up for themed evening events just for the 21-and-over crowd. The series is called RMSC After Dark, and its events usually sell out. Admission includes full museum access, cash bars, and exciting science demonstrations. Costumes are always encouraged, and past themes have included Speakeasy, Totally 80s, Monster Bash, Geek Chic Prom, and several others. If you've never been, it's time to start watching the calendar so you can snag some tickets.
The Olympics are Coming!
Who better than a science museum to host an Olympics-themed event? The title of the RMSC After Dark event coming up on Saturday, February 3rd, is Night of Champions, and it's all about 2018's Winter Olympiad, which kicks off February 9th. Don your favorite retro Olympics garb or a toga (with appropriate coverage underneath), design your own laurel wreath, and compete with your friends in Olympic trivia, sjoelen (Dutch Shuffleboard) and Frogger. Mingle with local Olympians, as well as athletes from local teams like the Rochester Curling Club and the Rochester Red Wings. When you're ready to take a break from the action, you can enjoy "a dazzling display of indoor bolts of musical lightning produced by twin solid-state Tesla coils" in Electricity Theater. Every element is designed to get you in Winter Olympics spirit — right down to the fake snow! If you'd like to attend the February 3rd event, grab your tickets today.