Area Activity Guide: Rochester Cocktail Revival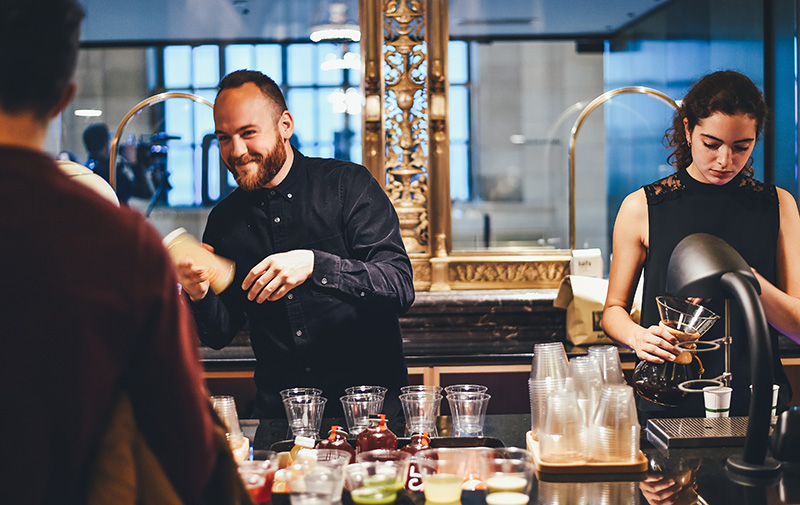 Calling All Cocktail Connoisseurs!
In its fifth year, it's safe to say that the Rochester Cocktail Revival has hit its stride. (If you visit the website, just give it a minute.) New York State's flagship festival celebrating craft cocktail culture, May 1-6, is set to feature an incredible array of programming while shining a bright light on Rochester's vibrant and growing cocktail-bar scene. Bar personnel will enjoy access to industry-only events, including bowling with Steven Soderbergh and informal discussions of issues in hospitality. The rest of us can learn about libations with nerdy alcohol talks, tastings with commentary, films, pairings and immersive mixology experiments. It's not all business, though. The fun side of this revival includes themed dinners, dance parties, spoken word and burlesque performances, a luau, and a taco-eating contest. It all ends at Radio Social with the annual Bar Room Battle Royale, where RCR bartenders from around the city will go shaker-to-shaker in a winner-take-all competition for mixological supremacy. Follow along on Facebook here.
Gotta Have a Gala
Every week-long celebration needs a party to bring it all together. For this year's Cocktail Revival, a Thursday-night gala at ARTISANworks will do just that. The evening of May 3rd, the local cocktail-loving community will convene for an evening of tastings, casino games, hors-d'oeuvres, and more. It's an "Ocean's 11" themed event, so attendees should dress to impress. Entertainment (aside from exploring ARTISANworks) will include a screening of the 1960 "Ocean's 11" film and tunes by DJ EmmaLee Wolf. The $45 ticket (available online here) includes three cocktails. This event is for ages 21+ only.