Bicycle Storage for Apartments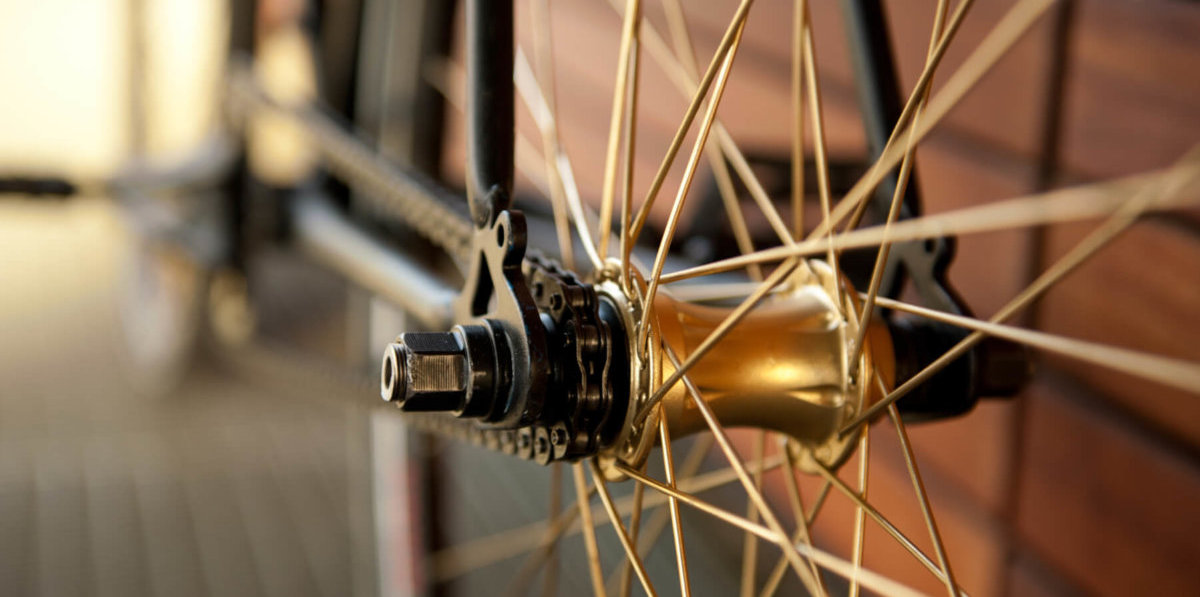 September 2019
Biking is not only great exercise, but a great way to get around the South Wedge. One of the realities of apartment life is the challenge of storing your bike when you're not riding it. And since winter will be here soon enough, that means keeping it stored for several months. We've come up with some great ideas for storing your bike. Whether you consider yours a marvel of design that should be put it on the wall like art, or you just need to get it out of the way, we've got you covered.
Roll it out of sight
The simplest, no-cost solution is to roll your bike out of sight behind a large piece of furniture. A high-backed sofa, a bookshelf, or an entertainment center are good possibilities. You might need to pull your furniture out from the wall a bit to get the clearance you need, and if you're handy with a wrench loosen the handle bars so you can turn them perpendicular to the wall.
Sleeping like a bat
Probably the most underutilized space in your apartment is the ceiling. Hanging your bike from the ceiling – upside down from its wheels – means it won't take up valuable floor space.  Since you don't want to be bumping your head on it, you need to find an out-of-the-way place to hang it. Installing one large hook for each wheel is the least expensive options.  The most important thing is to be sure you're fastening it into the ceiling joists. Otherwise, your bike could come crashing down when you least expect it.
Bike Clip

Another simple and inexpensive option is the Hornit CLUG Bike Clip. It costs less than $20 and easily mounts to a wall. To use it, just pull your bike onto its back wheel and pop the front wheel into the clip. Your bike is stored vertically with most the weight supported by the back wheel, which rests on the floor.
Michelangelo Bike Gravity Stand
This two-bike stand is perfect for apartments because there's no need to drill holes in the wall. Just lean it against the wall and allow gravity to keep your bikes in place. It also comes in a 4-bike version.
RAD Cycle Woody
If you're looking for a more aesthetically pleasing option, the Woody Bike Rack is made of furniture grade solid wood. This tension-mounted rack adjusts to accommodate ceiling heights from 7 to 10 feet and the top plate protects the ceiling from damage.
Play-Haus Design Bike Rack
If you'd like to hang your bike on the wall like a piece of art, Play-Haus Design has a beautiful and simple option. Their racks are handmade in Cleveland from reclaimed wood and steel. They allow you to hang your ride either vertically or horizontally.