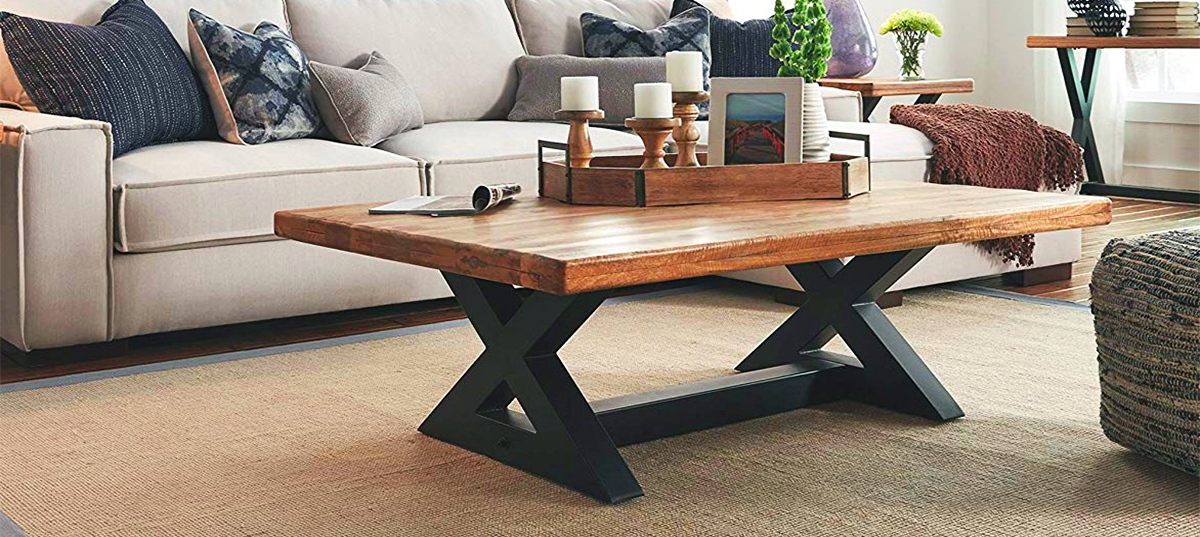 September 2023
When it comes to styling your apartment's living room, it's natural to fixate on sofas and chairs. However, let's not overlook the unsung hero of the living room – the coffee table. This versatile piece of furniture does it all; it holds your drinks, snacks, remotes, and perhaps even a post-rough-day pizza. It can double as a makeshift desk for your laptop and serve as a work table for your hobbies. Plus, it needs to look great to tie the room together. So, if you're feeling uncertain about your interior decorating skills, let's break down how to choose a coffee table that you'll truly adore.
Finding the Right Size
The size of your coffee table should be guided by the furniture surrounding it. Assuming it's placed in front of a couch, aim for a coffee table that's between half and two-thirds the length of the couch. Its height should not exceed the top of the couch's seat cushions, and ideally, it should be 1-2 inches lower. If you have side chairs near the table, take into account the height of their seats as well.
Selecting the Right Shape
Personal preference plays a role here, but there are some general guidelines to follow. For a standard sofa, a rectangular or oval coffee table works wonderfully, offering easy access to everyone on the couch. Rectangular tables provide more surface and storage space, while oval ones are great if you have limited access to your furniture. Square or round tables are ideal when you have a sectional or a larger living room, filling the space between your sofa and chairs effectively.
Exploring What's Under the Top
Consider what you'll be placing on top of your coffee table, but also pay attention to what's beneath it. Do you need storage for remotes, coasters, or games? If so, drawers are a must. Styles with an open shelf beneath the top are perfect for books and magazines. However, if you plan to sit on the floor and use your coffee table as a makeshift desk, look for a design with four legs and no obstructions underneath. Alternatively, you can opt for a table that's solid all the way down to the ground – these might not offer as much storage, but they do complement seating with long, slender legs.
Choosing the Right Materials
While wood is the most common material for coffee tables, it's not your only option. Wood adds warmth to a room but may not withstand the rigors of frequent or careless use. If space is a concern, a glass-topped table can visually open up the area and reduce the need for coasters, though it may require more frequent cleaning. For a more slender or modern look, consider metal. Natural materials like rattan or seagrass are lighter and introduce texture to your décor.
At South and Hickory Place, we love it when our residents turn their apartments into a true home with décor that reflects who they are. We think taking pride in your apartment and making it beautiful is a form of self-care and self-love. If you'd like to learn more about us, our amenities, and even take a few 3D tours, just visit the floorplans page of our website.