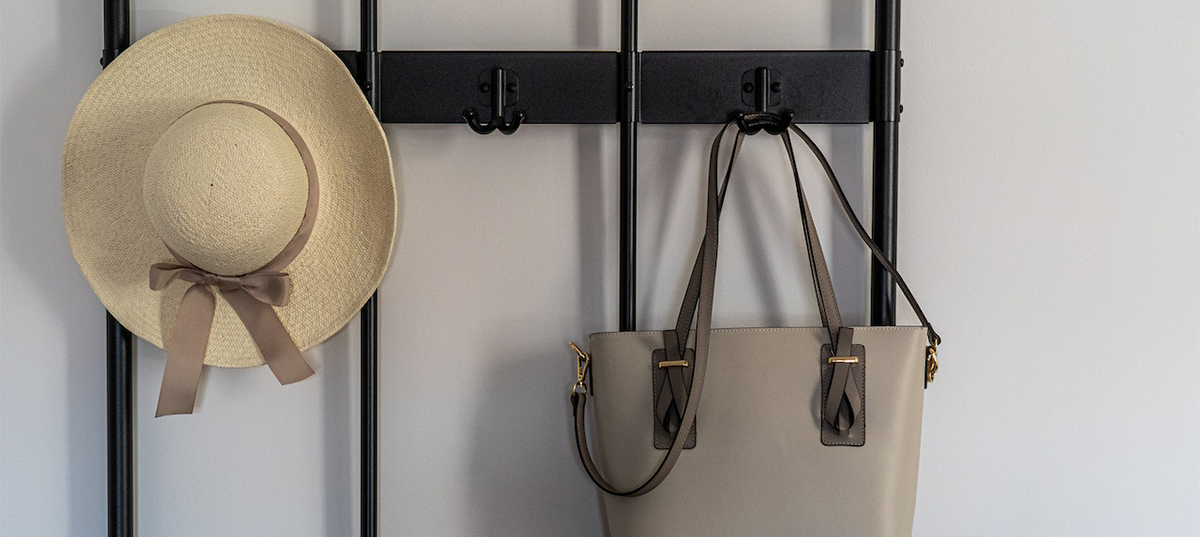 February 2023
Many of our units at South and Hickory Place have entryways large enough to do a bit of decorating. You folks in units B, C, E, and H, have actual hallways to think about. The funny thing about entryways is that they get a lot of use, but we don't spend much time there. So, they're often the last thing people worry about decorating, if they ever get to it at all. But if you consider that it's the first thing you see when you come home or your guests arrive, you should take advantage of it to set a mood and be functional. Consider these options for sprucing up your entryway.
Mirrors
A mirror will not only make a space feel larger, but give you one last chance to check out your look before leaving. It's the frame that makes the mirror, so make sure you choose one that matches the rest of your décor and helps set the stage for what guests will see when they enter the main area of your apartment.
Console or Half-Round Table
These narrow tables are a great place to keep your keys or objects you don't want to forget when going out. They're also the perfect place for flowers or a small plant. If you can pick up one with a small drawer, it helps reduce all that tabletop clutter.
Bench or Small Chair
If you don't wear shoes in your apartment, a narrow bench or small chair provides a convenient place where you can sit down to put on or remove footwear.
Coat Rack or Decorative Hooks
Free up space in your closets by adding a coat rack or decorative hooks to your entryway. This can be especially helpful when guests come over and you don't have anywhere to put their coats.
Wall Art
Fill that those empty entryway with art that reflects your style and personality. Since entryways don't allow you to appreciate wall art from a distance, it's important to select smaller pieces. An entryway is also a great place to create a gallery wall, with multiple small pieces arranged together.
Narrow Display Shelf
A narrow shelf can be a great way to display a unique collection or photos. Just be sure it isn't so wide that it impedes entryway traffic.
Storage Baskets
Whether it's umbrellas, shoes, hats, gloves, or your mail, storage baskets can be a functional and decorative addition to an entryway. If you have a coat rack, you can even hang small storage baskets from the hooks as a place to keep little things like keys or gloves.
Area Rug or Runner
Rugs are a great way to limit what gets tracked in on your shoes from the outside world while also adding a decorative element. Use a small rug, or runner for long hallways, to add a bold pop of color to your place. What might be too much for your living room, can provide a great look in a more contained space like an entryway.