Give Your Bookshelves a Makeover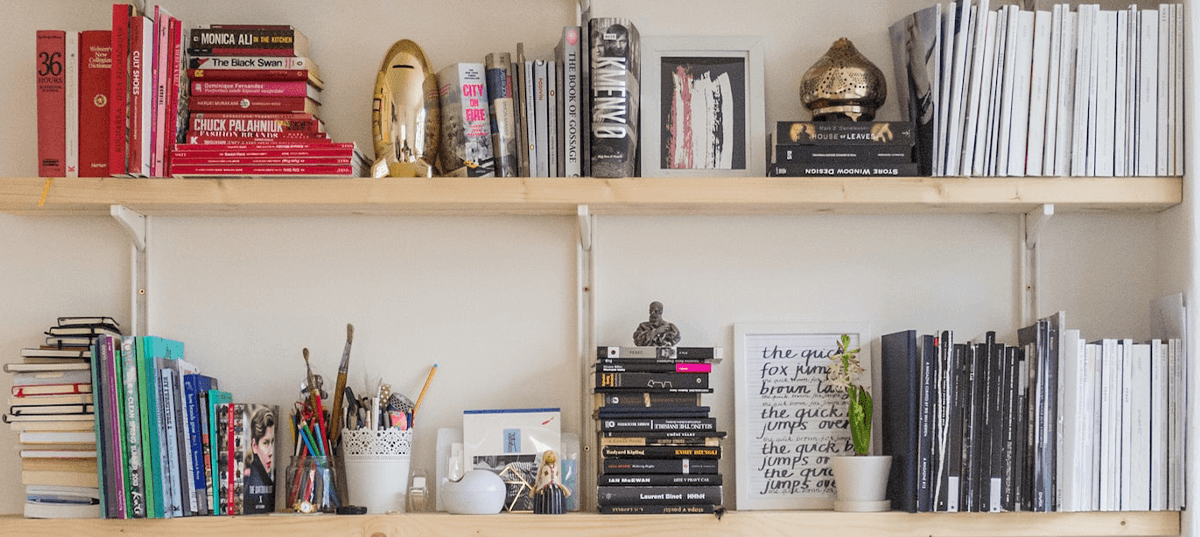 September 2022
Bookshelves are must-have in any apartment… even if you don't read. In addition to books, they can hold plants, art, and both decorative and functional items. And if done well, they can elevate your décor. The problem occurs when you treat bookshelves more like utility shelves. If you're not careful, they can make your apartment look more like a garage. The good news is that with five simple tips, you can make sure yours augment the look of your place.
Create Themes on Individual Shelves
It might be souvenirs or pictures from a trip, toys from your childhood, or just items from the same color pallet. Thinking of an individual shelf as a story really ads personality and makes bookshelves much more than functional.
Mix in Framed Art and Photos
Just lean framed pieces against the wall. If your shelves are adjustable, you can space out some of them enough to allow for a larger framed piece, which really transforms the look.
Bring On the Plants
Plants add color and shape to your shelves while making your apartment healthier. If your bookshelf isn't in a location that's favorable for plants, try the silk variety or a dried arrangement.
Don't Place All Your Books Vertically
A horizontal stack of books mixes up the lines of your shelf and adds visual interest. Not to mention, two horizontal stacks can be used as bookends when you place books vertically between them.
Bookends Are Décor
Yes, they hold up your books but the bookends you choose can also be a design element. Think about texture, color, and be adventurous. Just because your dumbbells weren't meant to hold up books doesn't mean they can't