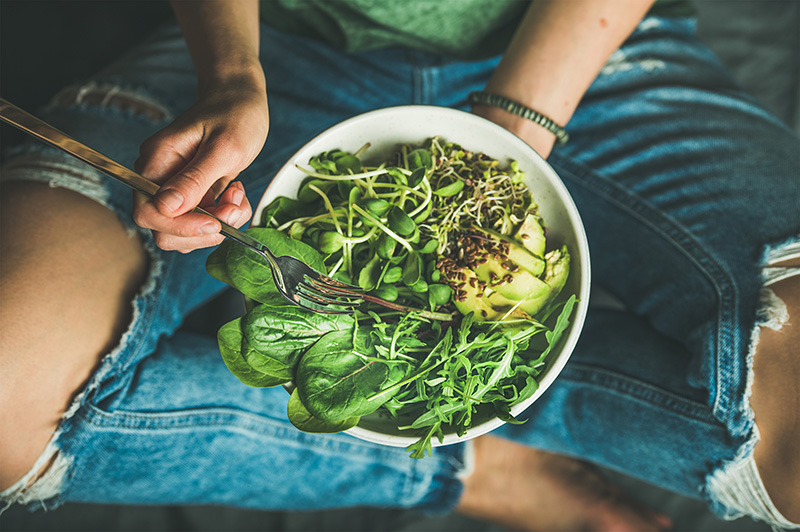 Try Vegan for a Change
Have you given up on your New Year's resolution? Or are you so successful that you're ready to add a new challenge? Either way, there are always more opportunities to change things for the better. This coming Monday, you could join people all over the world in trying a vegan diet for 24 hours. March 20th is Meatout, named after the Great American Meatout that was launched in 1985 to promote a national conversation questioning consumption of animal products. The timing is strategic, encouraging omnivores to "turn over a new leaf" for the first day of Spring. If you make it official by taking the pledge at Meatout.org, you can also sign up to receive helpful emails during VegWeek, April's meat-free event.
A Blossoming Local Movement
The health and environmental benefits of a plant-based diet are well documented, but eradicating animal products can be hard. For those who've considered going vegan but shied away due to the challenges, there's good news. Vegan and vegetarian resources are popping up left and right thanks to trends toward a plant-based diet. Plant-based eating and veganism have been identified as top food trends for 2018, both in the United States and worldwide. Rochesterians can reap the benefits locally by connecting with the Rochester Vegan Community Center or by joining the Rochester Area Vegan Society or Rochester NY Vegan Info Facebook groups. You'll find an all-vegan menu at The Red Fern and vegan dining options on an ever-growing number of menus throughout the city. As more individuals explore a vegan diet, more local options are sure to emerge!