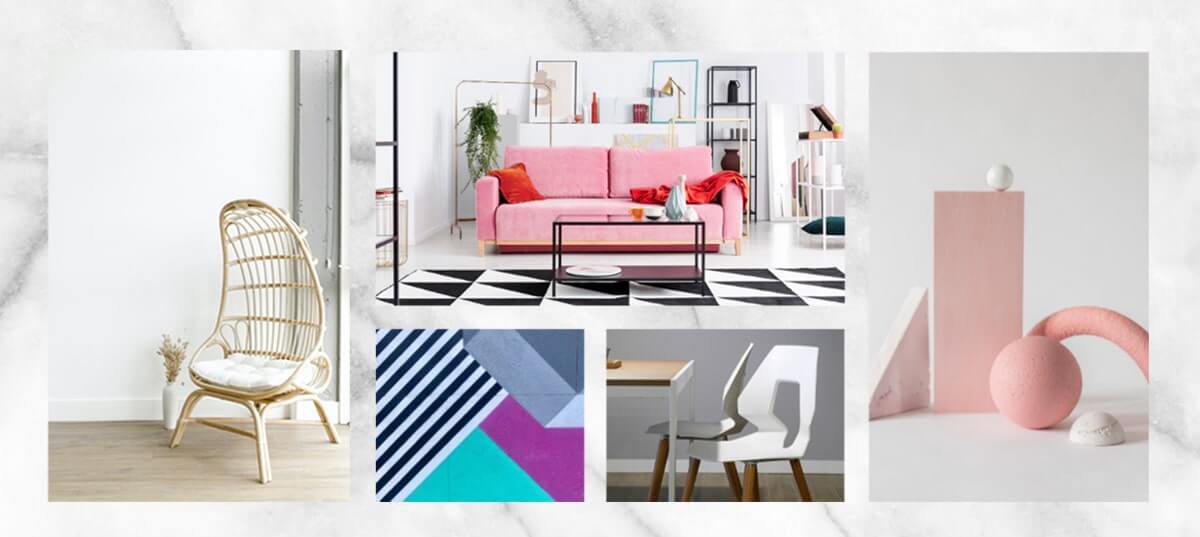 September 2021
If you ever watched Project Runway and saw the Avant-Garde challenge, you probably remembered the fashion-forward designs that walked the runway. You know, the designs you turned to your girlfriends and said, "what are they wearing?".
Well, fast forward to the new trend, Avant Basic, that is currently taking over TikTok and Instagram, bringing us back to the '60s and '70s, featuring bright colors and funky patterns. Back in December 2020, writer Emma Hope Allwood named this style Avant Basic. No more are the days when influencers promote wardrobe pieces like basic white tees, but now you will see your favorite influencer sporting some very bold fashion pieces. This trend has even emerged into home décor that includes bold patterns, bright and pastel colors, and funky shapes to give a much-needed home update.
How To Incorporate Avant Basic Décor in Your Apartment 
Our recommendation is to start sparing. Yes, we know this trend is all about bold in your face, but with any trend, it is a good idea to dip your toes in first before going all out and buying a pink couch that in another year you'll regret. Below are few ideas on how to incorporate the trend in your space.
Patterns and Prints 
Try incorporating geometric, checkered, or floral patterns in your space. One easy way to do this is with a few bold pattern accent pillows. Another impactful way to introduce the trend into your apartment is to replace your basic shag rug with a bold pattern rug.
Color
This is your chance to experiment with color, especially with winter fast approaching. Yes, we said it! In a few months, we will be pulling out our Holiday décor. Pastel colors, including pinks, purples, and greens, are very popular when incorporating the Avant Basic trend into your space. Change your bedding or swap out a neutral throw blanket to a color one to spruce up your space.
Funky Shapes 
Avant Basic is all about funky shapes, including wavy mirrors, funky shape accessories, and quirky objects. It's all about a conversational piece, so have fun with it.
Remember trends will come and go, and these changes can be a fun and quick way to update your space, but like in fashion, as Heidi Klum would say, "One day you're in, and the next day, you're out." So if the Avant Basic trend isn't for you, a new trend will be coming soon.