VIP Program Spotlight: Cheesy Eddie's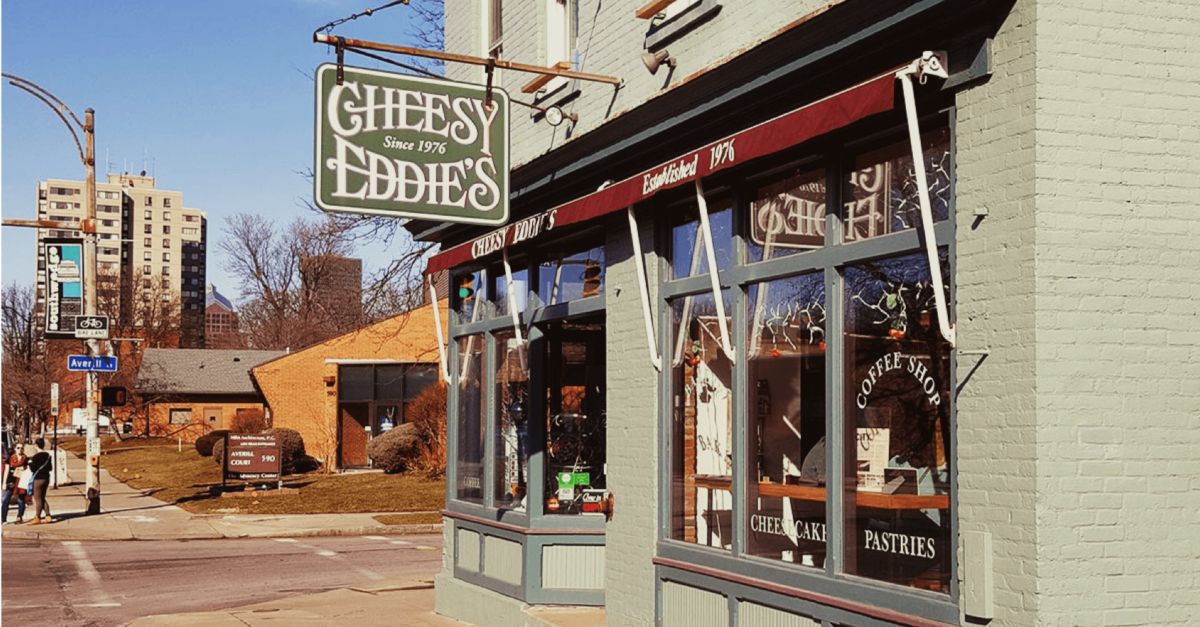 November 2019
John and Collen Baker have owned and operated Cheesy Eddie's since 2003, when they took over the business from the original owners. And yes – their last name really is Baker! After their first few bites of Cheesy Eddie's cheesecake at a wedding in 1989, they were hooked. They fell in love with the many incredible desserts (you've heard of the carrot cake, right?!) and the delicious, all-natural products, made with the finest ingredients and a personal touch. They are proud to continue the legacy of providing top quality desserts for all to enjoy. They serve carrot cakes, a wide variety of full cheesecakes and individual slices, large and mini cupcakes, tarts, and grab-and-go options (like cookie sandwiches and brownies).
And the next time you purchase a cheesecake, follow their expert advice for slicing it by using a piece of fishing line. Just hold the line tightly and draw it through. And if you're tempted to use dental floss, don't! Cheesy Eddie's says the flavor can ruin a cheesecake. They're so serious about that one that they even keep a supply of fishing line on hand at the bakery that they provide to you.
Cheesy Eddie's has two locations – one at 602 South Avenue and the other at 900 Jefferson Road in the Regional Market (Bldg. 21, near Palmer's). Both are open Monday-Saturday. You can also find them at the seven local and regional grocery stores and markets listed below.
Calabresella Deli (in Gates, Rochester, Fairport, and Avon)
Costanza's (in Webster)
Dell's Market (in Greece)
Herrema's Market (in Irondequoit)
Rubino's Market (in Irondequoit)
R's Market (in Brighton)
Taste of Rochester (Rochester International Airport)
Special Resident Offer  
As part of our VIP program, South and Hickory Place residents receive 10% off purchases of $10 or more at Cheesy Eddie's. You can visit them online here.